When I joined Team Indie in 2013 my very first task was to redesign the world and define the style of the game. Here are my development sketches from beginning to the final result. The production of the assets was done by me and two assisting artists I had responsibility for.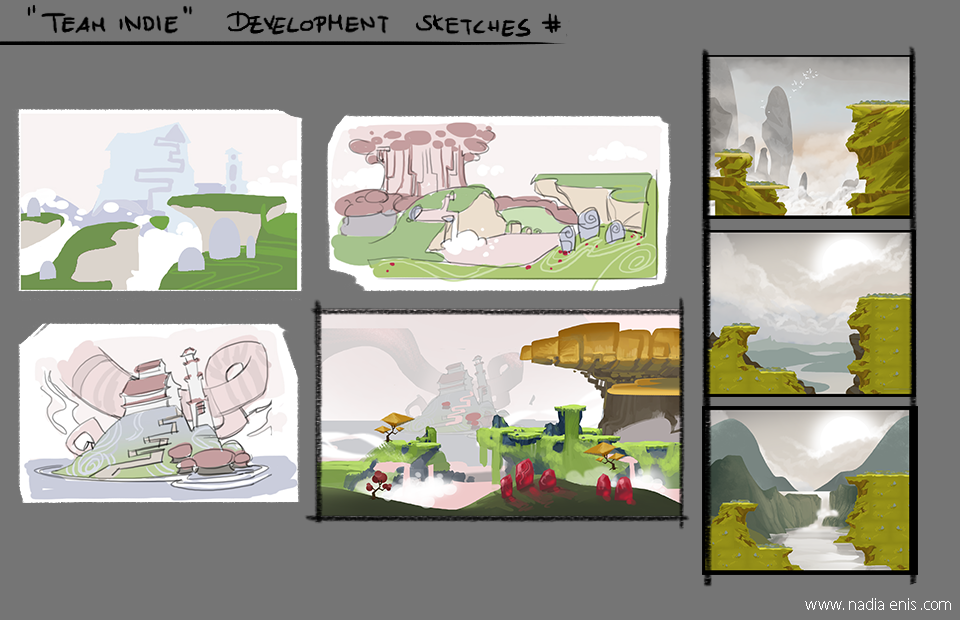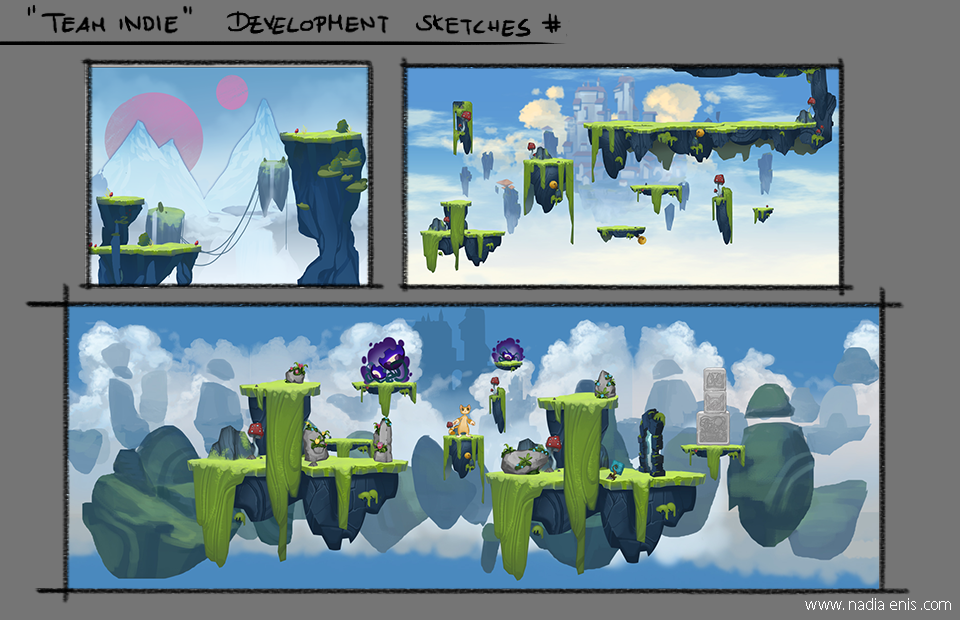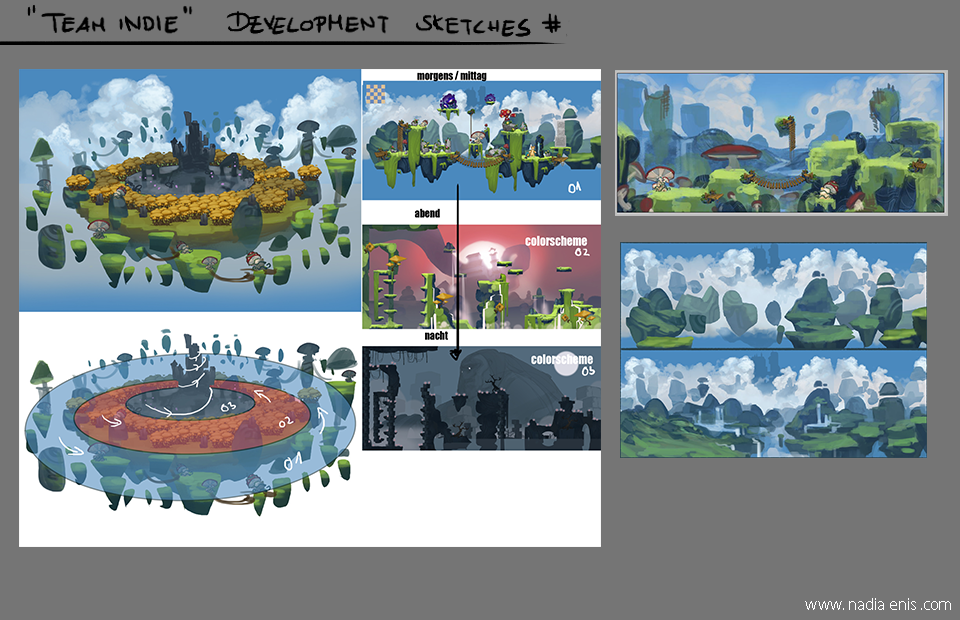 Following are mockups of the final assets and the worldmap. 
To see the Map in full format, visit my gallery.